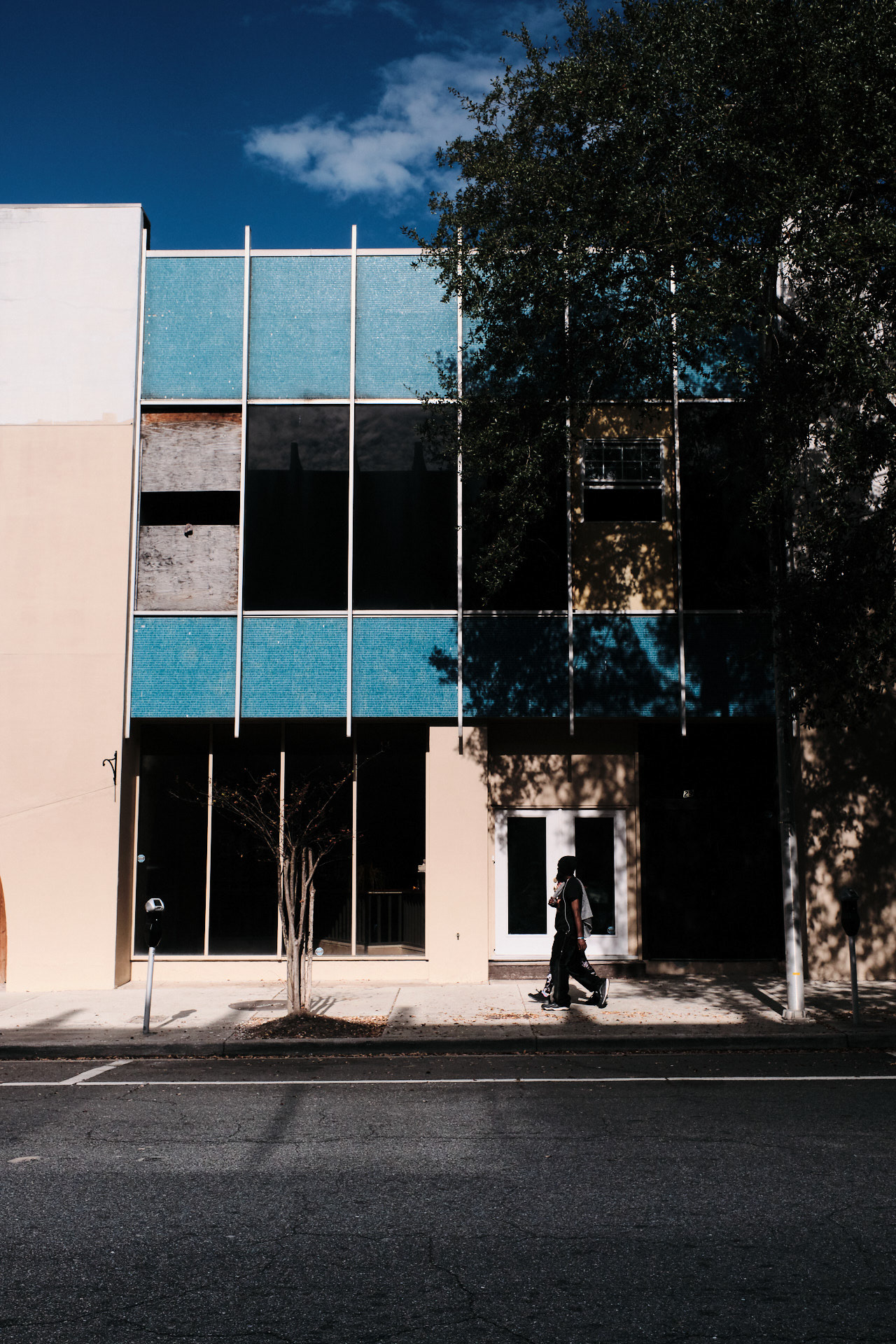 For me, street photography is all about the people, so I was looking to capture that here, but turns out on a Saturday in Jax - apparently not.  The scenery was great, but there wasn't anyone around.  A scene like this was cool but I would have loved to see someone in one of those windows or sitting in that chair or walking by or .. you get my drift.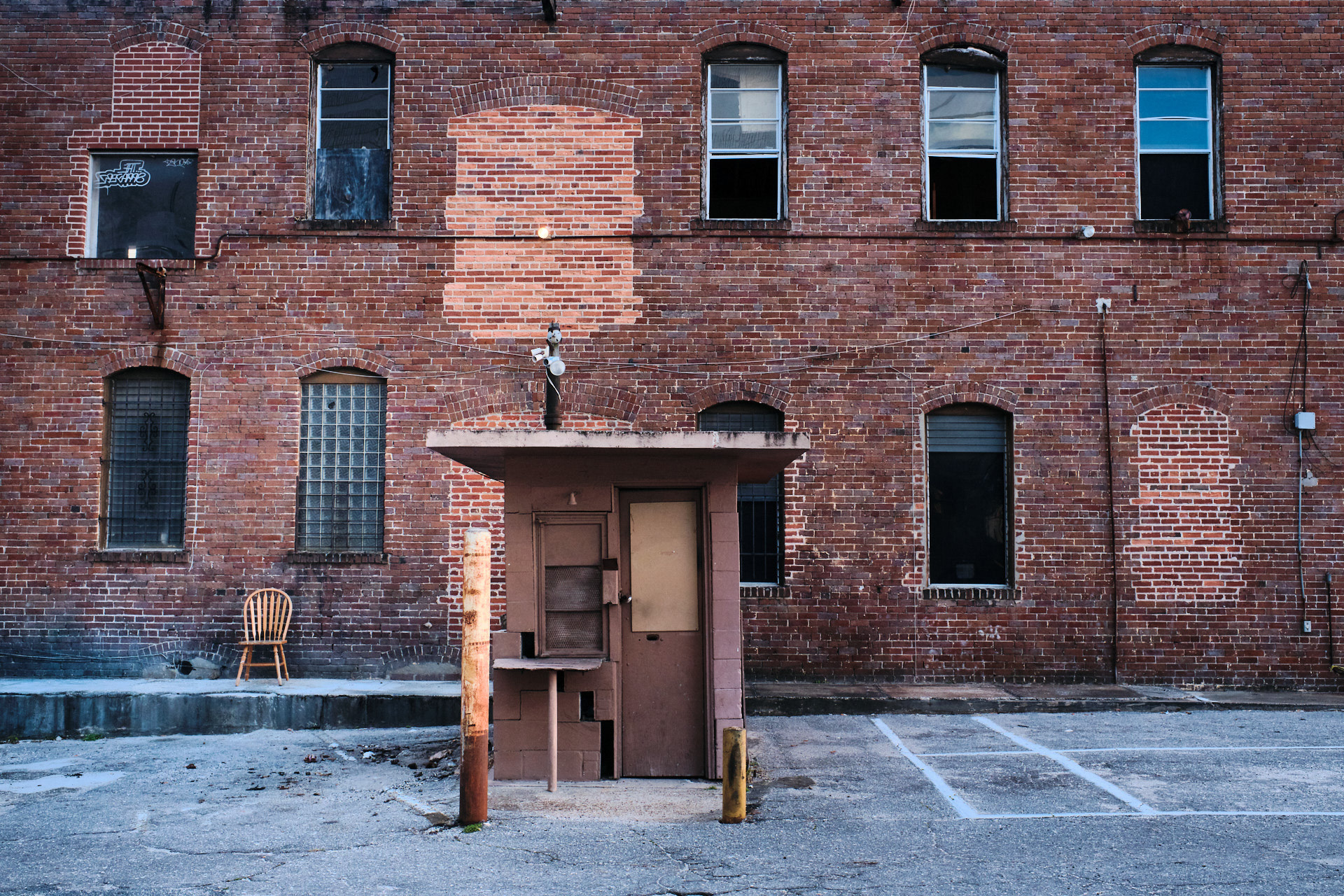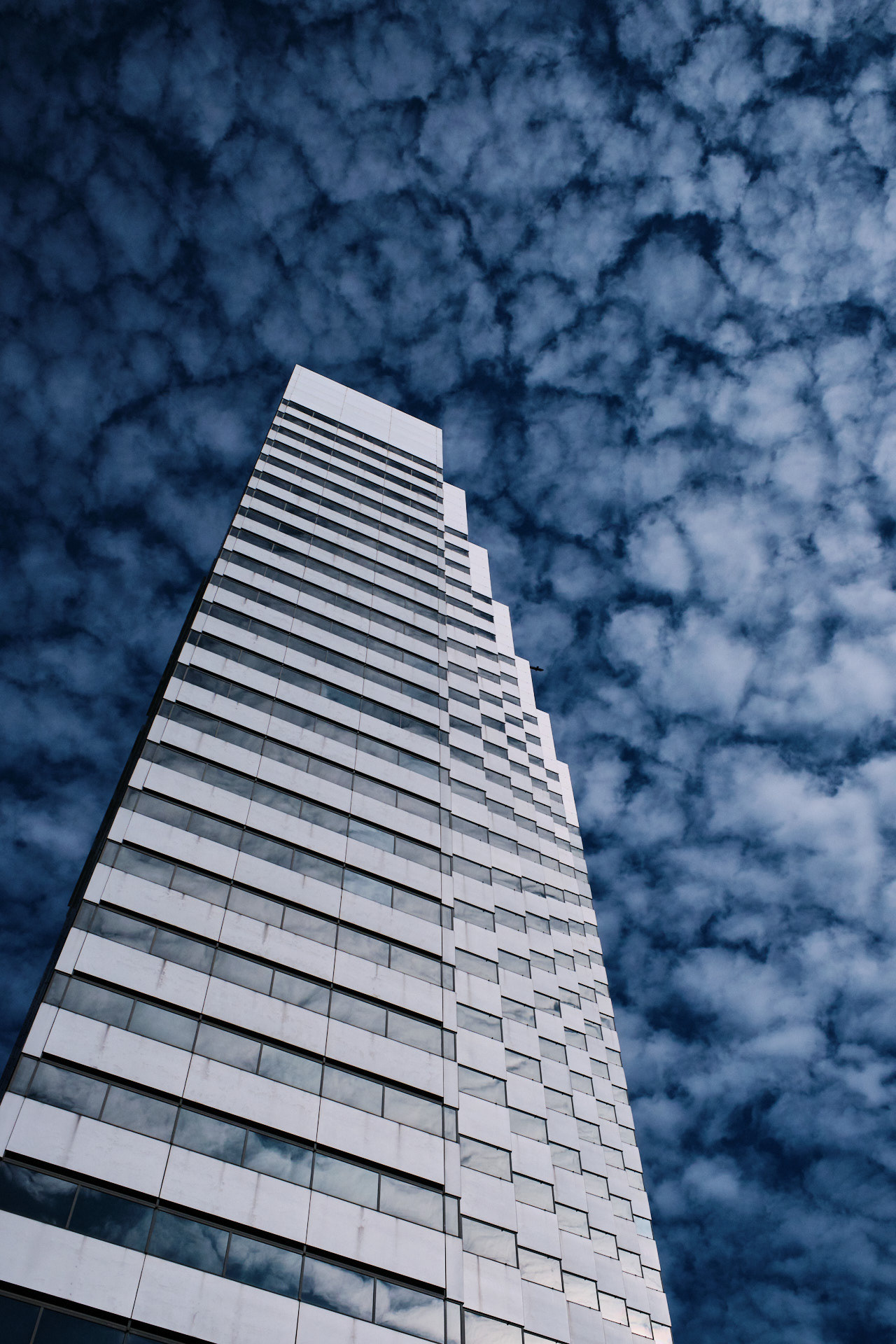 Favorite image of the day.  Had to post this one on its own.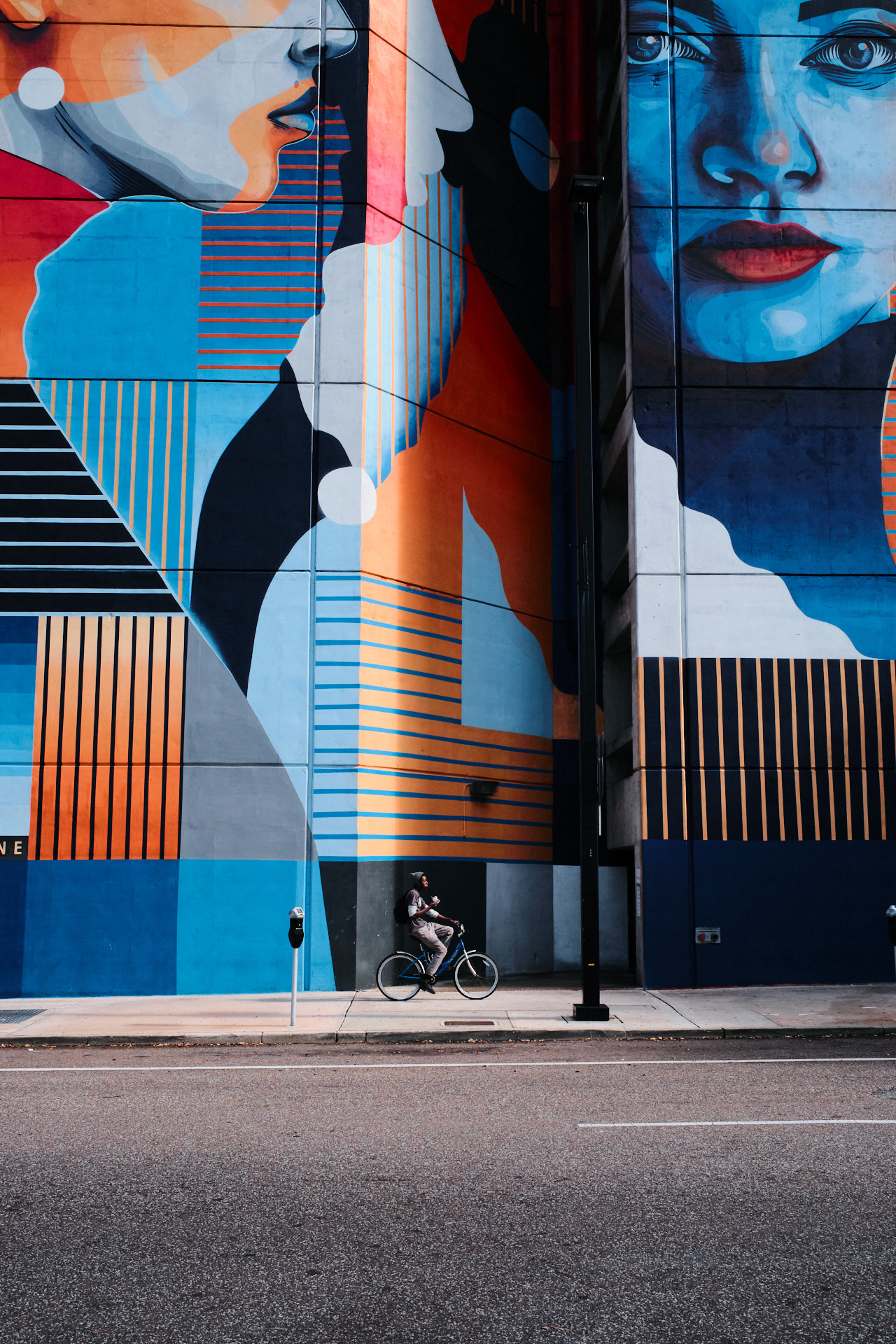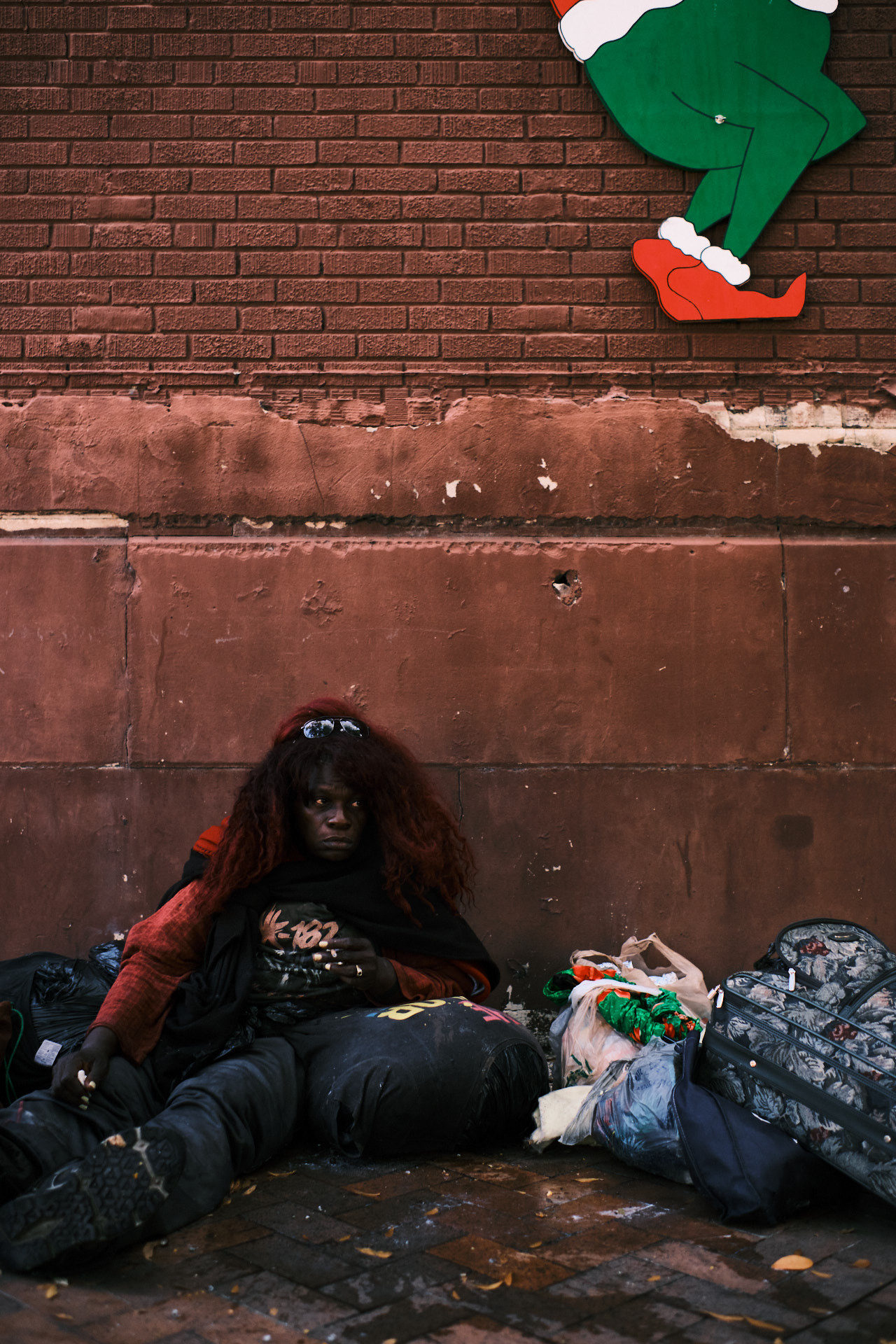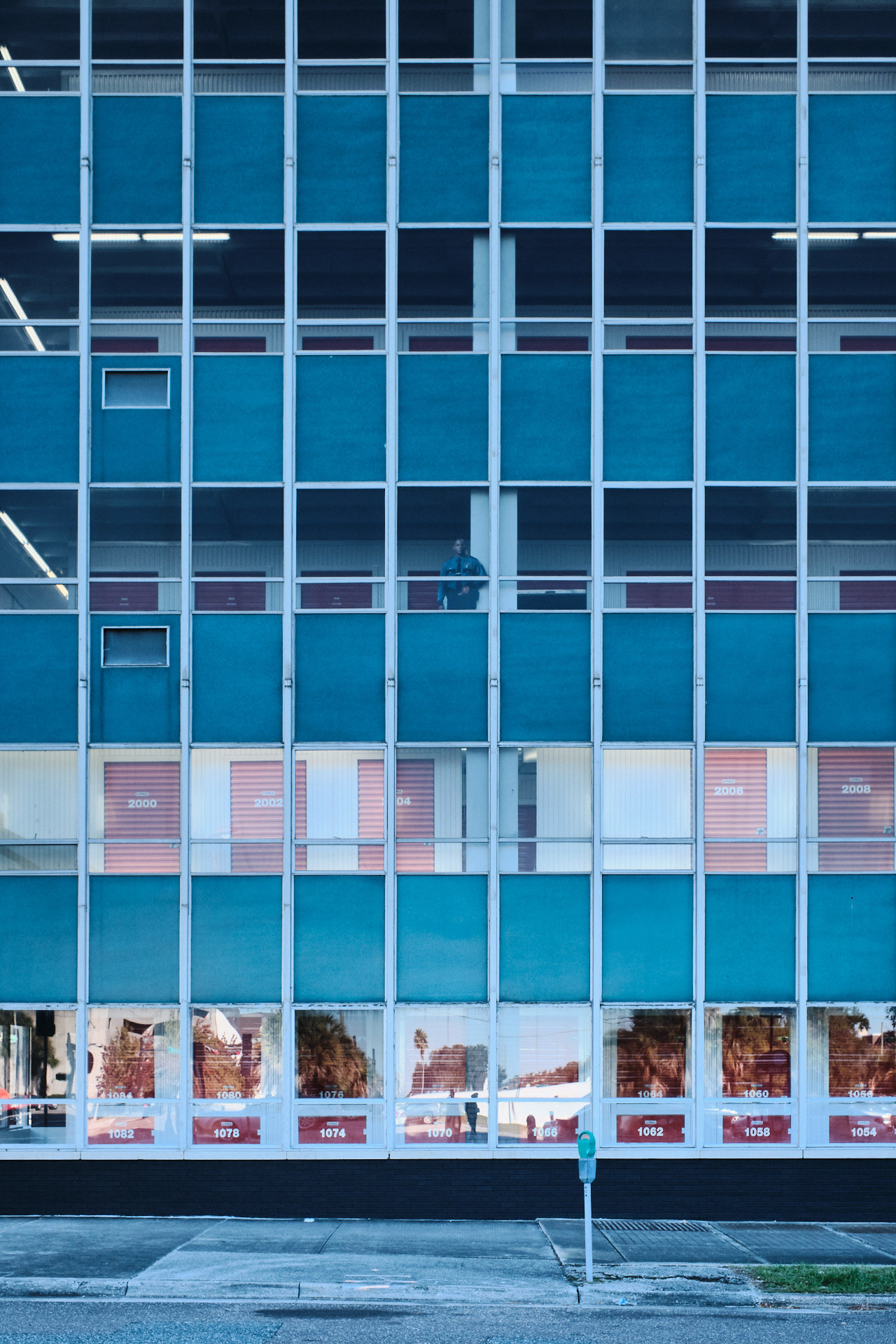 The light coming off the tall buildings and reflecting off the buildings across the street was awesome.  Here you can see a blip of light with the reflection of a tree.  Roll the shutter and it totally dope.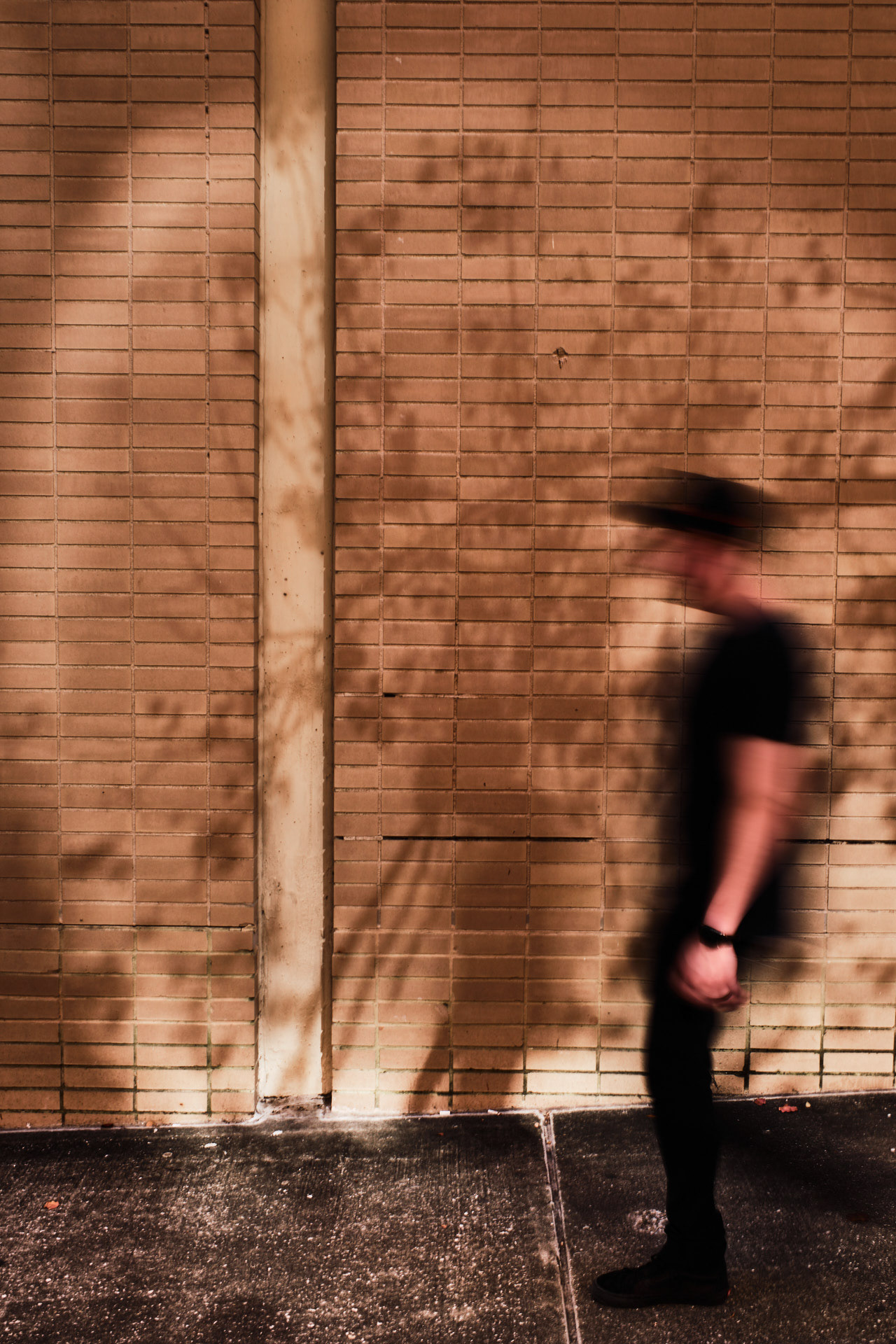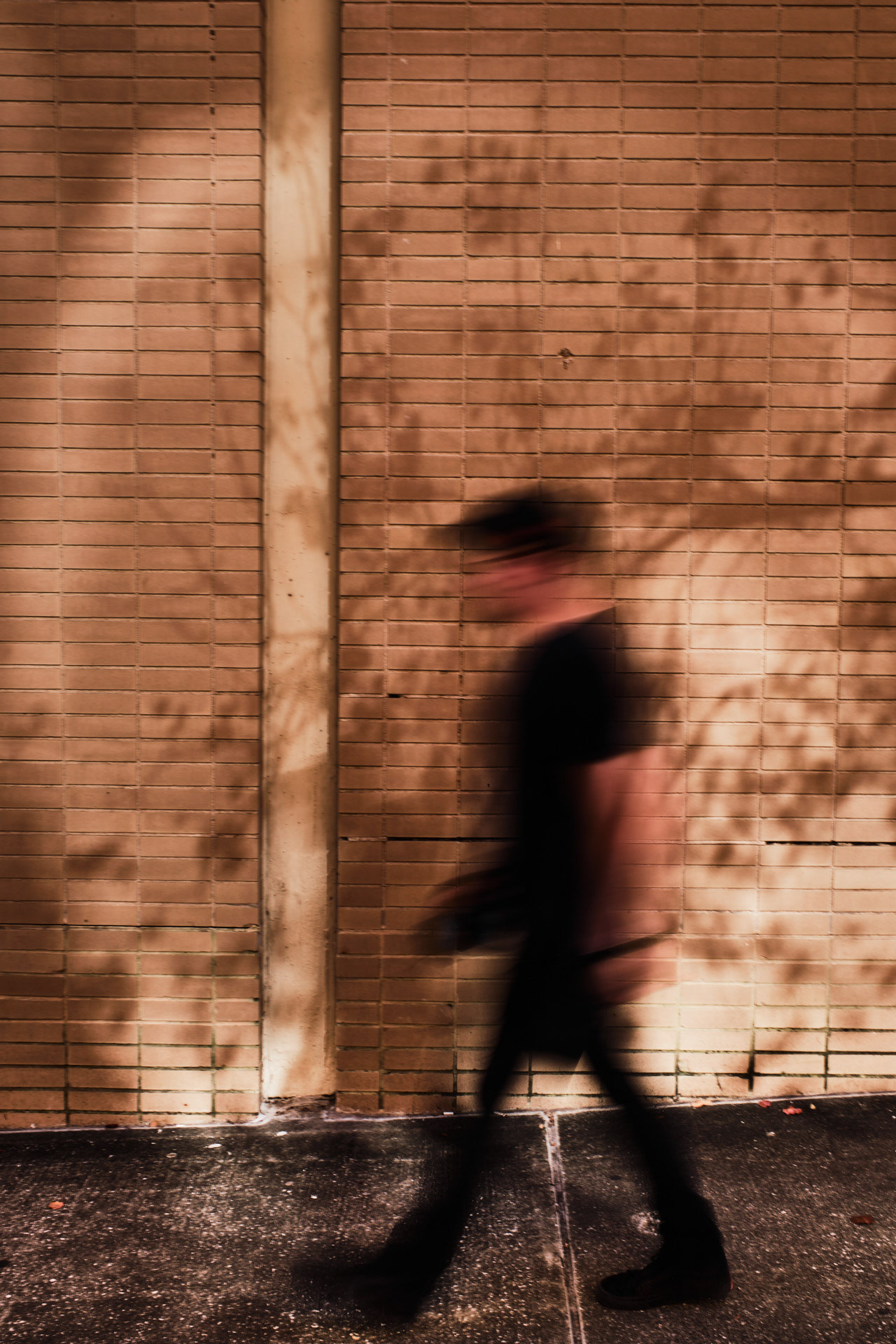 Some double exposures using the Adobe Spark app on the iPhone.  First two were DE's with some wave action, the last two are DE's both images from the Jax walk.